Campfire Stories: March 19-23
This post was originally published on the Elabs blog, before Elabs and Varvet joined forces.
Monday, March 19
CarrierWave Direct
Add-on to Jonas' file upload library CarrierWave for direct uploads to S3 and background processing of the files.
http://github.com/dwilkie/carrierwave_direct
Tuesday, March 20
Working with time zones in Ruby on Rails
Nicklas wrote a blog post with some guidelines for dealing with timezone issues in Ruby on Rails.
http://elabs.se/posts/working-with-time-zones-in-ruby-on-rails
hubot, mustache me cjkihlbom
No comment.
Sonos for Mac
The new version of the Sonos controller app for Mac OS X is a huge improvement.
Wednesday, March 21
Browser you love(d) to hate
Microsoft is doing a big marketing campaign for IE9. Not bad.
http://browseryoulovedtohate.com/
Thursday, March 22
rspec-fire
More resilient test doubles for RSpec, from Xavier Shay.
http://github.com/xaviershay/rspec-fire
Photoshop CS6 Beta
The new version of Photoshop is out in beta. Jimmy and Johannes are very excited about this.
http://bjango.com/articles/photoshopcs6/
Tesseract
Tesseract is a JavaScript library for filtering large multivariate datasets in the browser. Tesseract supports extremely fast (under 30ms) interaction with coordinated views, even with datasets containing a million or more records; we built it to power analytics for Square Register, allowing merchants to slice and dice their payment history fluidly.
http://square.github.com/tesseract/
GitHub's Ruby style guide
Pair programming really helps everyone keep a consistent coding style, but GitHub's style guide was an interesting read nonetheless.
http://github.com/styleguide/ruby
Friday, March 23
Celluloid
Actors and futures in Ruby, wrapped in a nice API.
http://github.com/celluloid/celluloid
How to write a bug report
Having a problem with an open source library? Here are Jonas' tips on writing a good bug report that will increase your chance of getting help from the library author.
http://elabs.se/posts/how-to-write-a-bug-report
CSS 3D Clouds
Check out the Michael Bay preset.
http://www.clicktorelease.com/code/css3dclouds/
Baldur's Gate for iPad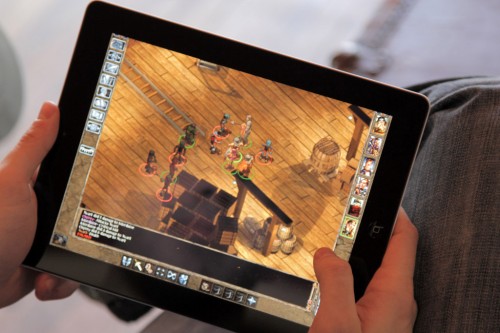 Baldur's Gate is coming to the iPad! Forget Google Maps, iBooks or iPhoto. This is the killer app.
http://www.macrumors.com/2012/03/23/baldurs-gate-enhanced-edition-coming-to-ipad/